It was big surprise to me that there are so many long distance cyclepaths in France. I estimate that about 3/4 of my trip through France I was om cycepaths separated from motor-vehicles. Often these cyclepaths run along old railway lines or rivers and have moderate inclination and lots of shade.
When cyclist do have to share the road with the cars there are traffic signs like this: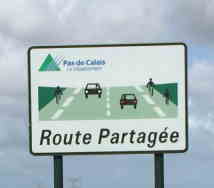 The only time I was nervous was crossing over a bridge in LeHavre where there was only a very narrow shoulder and many trucks and cars passing by at high speed. I would recommend only to pass such bridges when there is little traffic and side wind.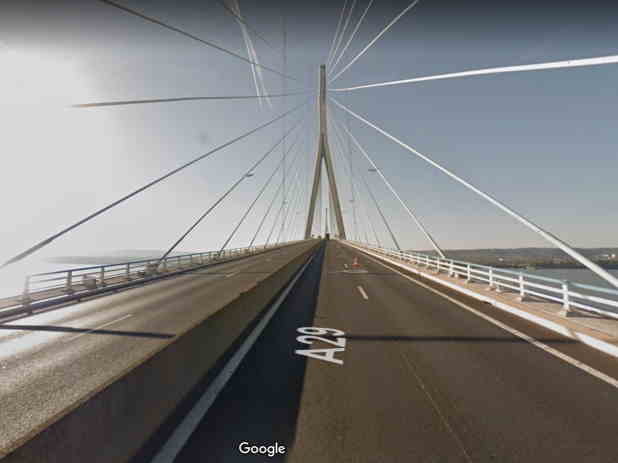 ---
Veloroute du Lin from Dieppe
Along an old railway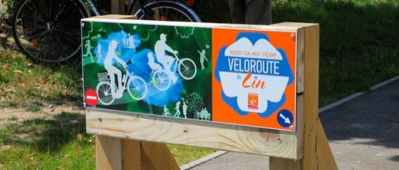 ---
La Velo Francette
A 600km long from Caen to La Rochelle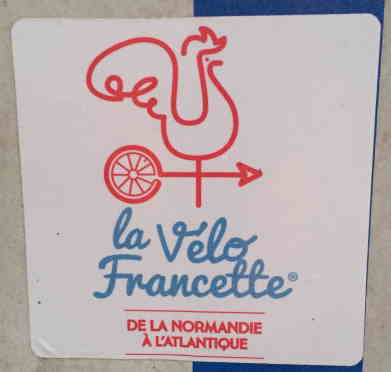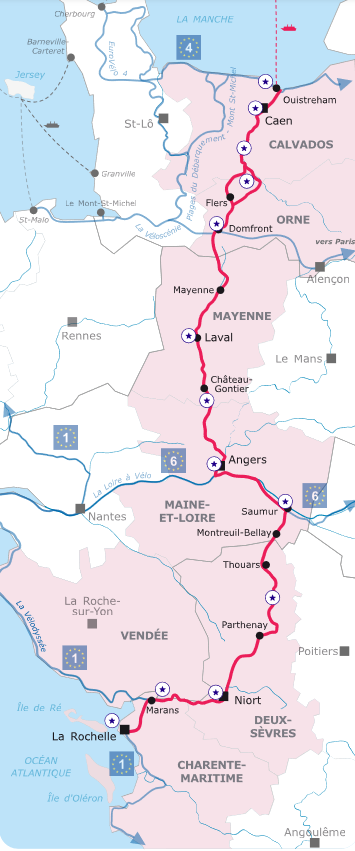 ---
La Vélodyssée
This route is part of the European transatlantic Eurovelo 1. I cycled the part from La Rochelle to Hendaye. It is nice cycling through pine forests and along sandy beaches.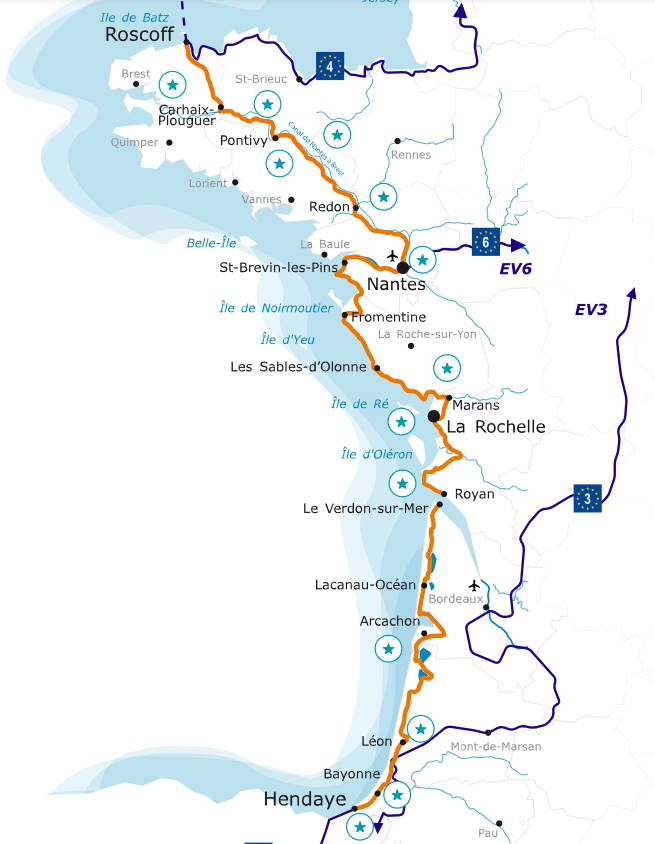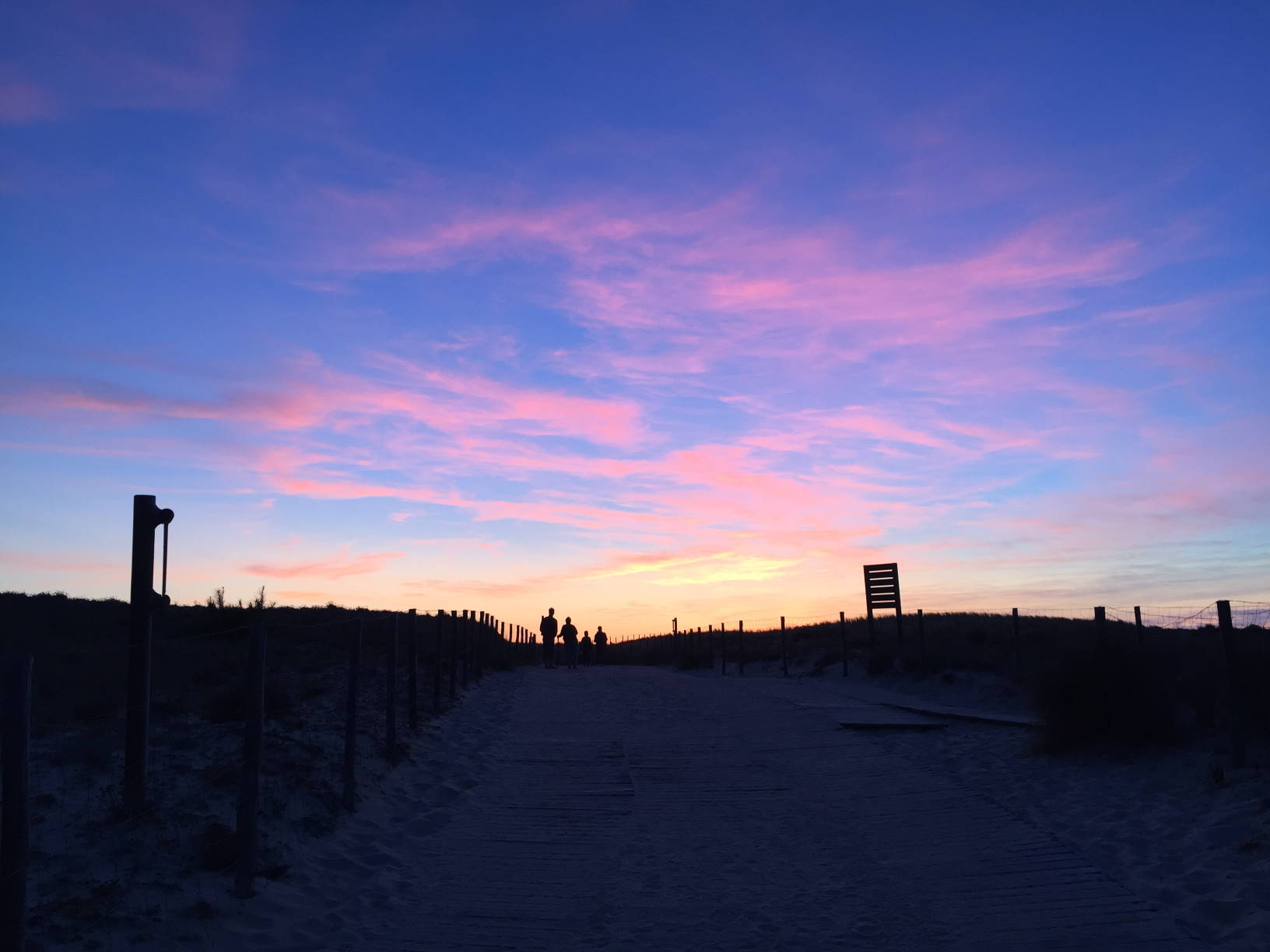 Camping in France

Painting an ideal camping for me would need mostly green colours and very little white (caravans, chalets and campers). But when you are cycling long distances you cannot be too picky. In France I have found that the close at a beach campings can be quite expensive and offer less comfort. The best campings I found were at the farm and usually not directly at the coast. They offered everything I needed and often you can buy fresh ecological food. You can find these farms on the website : www.accueil-paysan.com